Products and services listed on this "Resources" page are what I have used personally or what I would recommend to my readers if you are looking for good tools for the following categories.
For more in-depth coverage on services mentioned below, please refer to "How To Create A Blog And Make Money From It – A Complete Guide".
Web Hosting Provider
Bluehost Cloud Hosting-Free 30-day trial
WP Engine Premium Hosting – FREE 60-day trial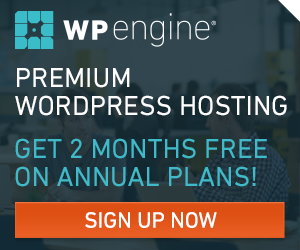 SiteGround – FREE 30-day trial
Email Marketing
Constant Contact Free 60-Day Trial
WordPress Themes & Plugins
Subscribe to Divi newsletters to get 10% off on all products!

Get the Ultimate WordPress Toolkit for Web design professionals and business owners from Elegant Themes.
Image/Logo Creation & Editing
Keyword Research
SEMRush is a top keyword research tool for e-commerce businesses as well as online publishers. With over 2 million users worldwide, and lots of free features and tools such as SEOquake, SEMRush is one of my most recommended online research tools. Get 7-day free trial here.
Freelancing
Fiverr is a popular online marketplaces for freelance services.There are many ways you can earn income by applying your unique talents and skills on Fiverr.
Refer to "How to be a financially independent woman – regardless of your chosen lifestyle" post for more information on Fiverr.